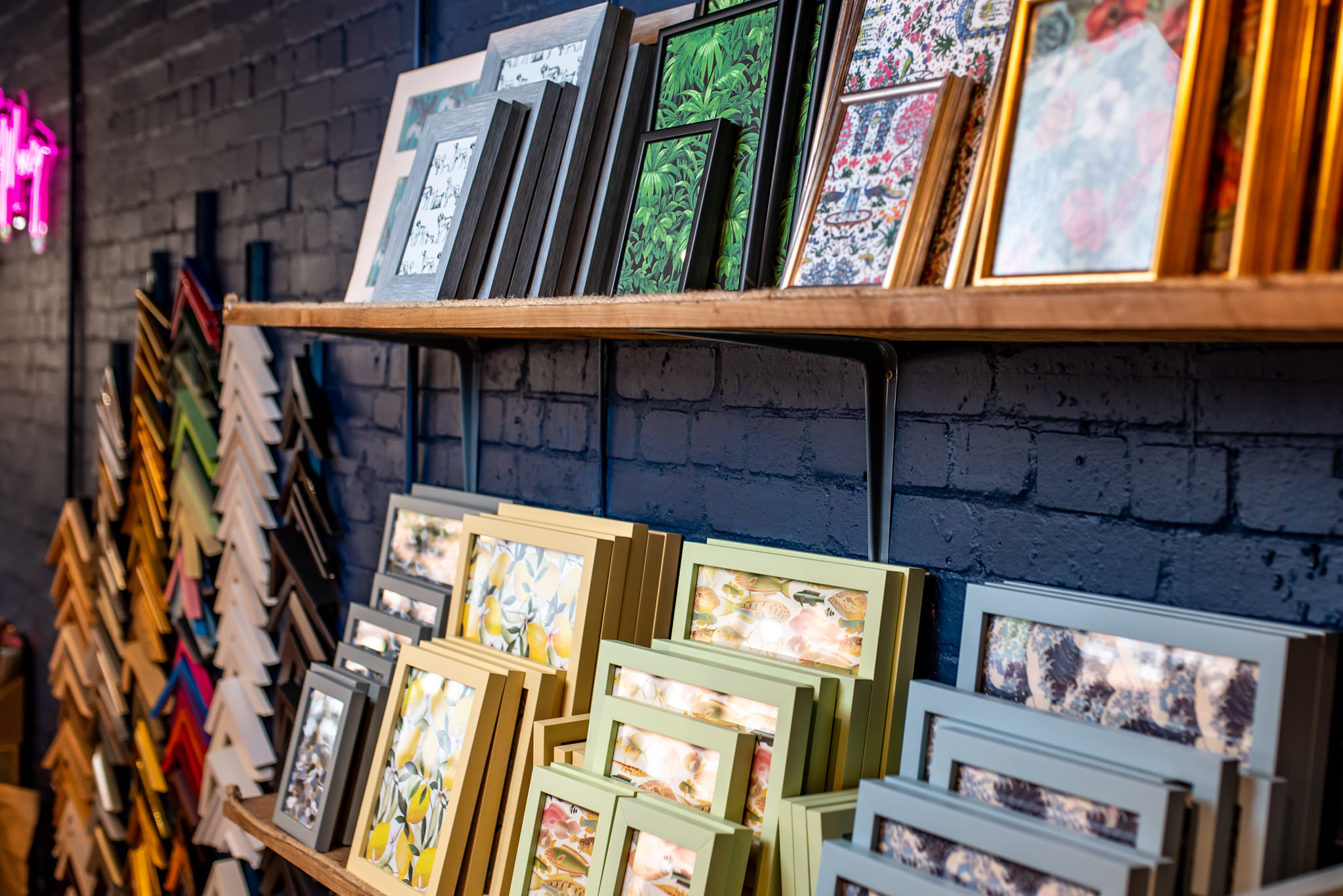 Build Your Frame
Every memory filled photograph or piece of art deserves a beautiful frame to really show it off! We have frames and mounts in every colour and style you could imagine, built out of the highest quality of wood and decorated with vibrant colours, our frames would be the perfect finishing touch to your favourite piece.
WHY CHOOSE US?
We are an independent business ran by a group of amazing women who love what we do, meaning that every single order we fulfil is completed to the highest standard. We know how important quality is, which is why you can be assured that your frame will be completed with simply the finest materials, these frames are built to last!
We work closely with our next door neighbours The Studio, to make sure that your frame is not only made quickly, but also with a great deal of care and made with a whole lot of love and passion. With our wide array of mount and frame sizes, colours and styles, we hope to fulfil your all of your framing wishes and wildest dreams.